Using CVS on Classic MacOS
CVS stands as Concurrent Version System which allows multiple programmers from different locations to work on single project and keep all data up to date. There are several free CVS clients running native under classic MacOS 8.x and 9.x:
Here is how to use MacCVS Pro. First of all, you should download and install it anywhere on your hard drive. Second, create a folder where all sources need to be downloaded to. Main is called "Tool Chest". Do not create sub-folders by yourself, it will be done by MacCVS Pro!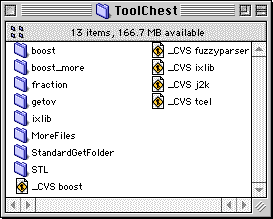 Create new session for desired project. Define CVS server parameters and authentication method.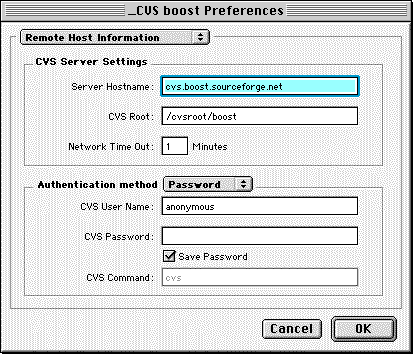 Then, specify where files from CVS repository should go to. Do not forget to define module name.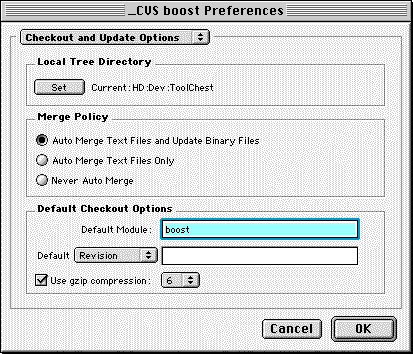 If all necessary data entered correctly, perform "Check out Default Module" command. Look below how looks local files from CVS repository in MacCVS Pro window.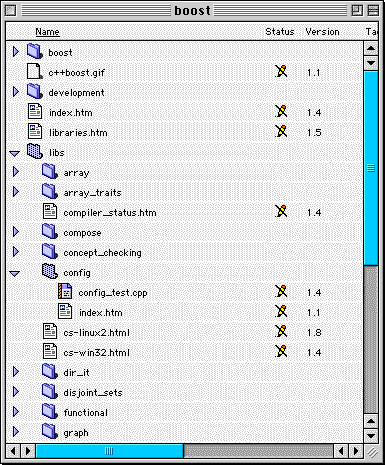 Good luck.
PS. Check out free cross-platform open source boost C++ library! It is really piece of art, a work done by talented programmers.